Browsing articles tagged with " Android"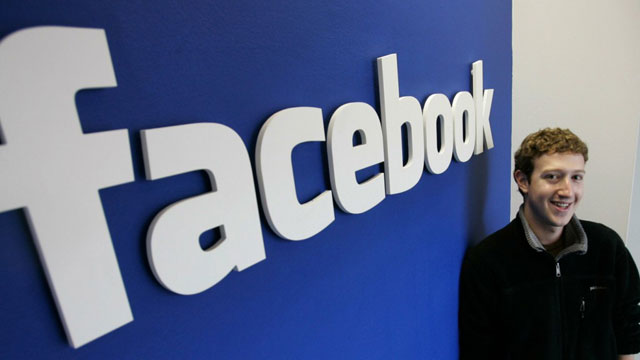 Facebook sent out invitations to press Thursday for an Android event to be held at its Menlo Park campus next week.
The event invitation simply invited press to "Come See Our New Home on Android," with no further description of what's in store.
Early rumors speculate that the announcement may be the long-rumored "Facebook Phone," a handset created through a partnership with HTC that would run a modified version of Android with deep Facebook integration.
During an interview late last year, however, CEO Mark Zuckerberg indicated that a phone has "always been the wrong strategy" for Facebook, making a "Facebook Phone" announcement, at least in the hardware sense, seem pretty unlikely.
"Let's say we build a phone," he said in September. "We're not, but if we did, we could maybe get 10 to 20 million people to use it … It doesn't move the needle for us."
"The strategy we have is different from every other tech company [like Apple] that's building their own hardware system — we're going in the opposite direction."
At the time he indicated that the company wanted to "build a system, which is as deeply as possible integrated into every major device people want to use."
That system, or a new part of it, may be what we see next Thursday.
What do you think Facebook is announcing next week? let us know your thoughts in the comments.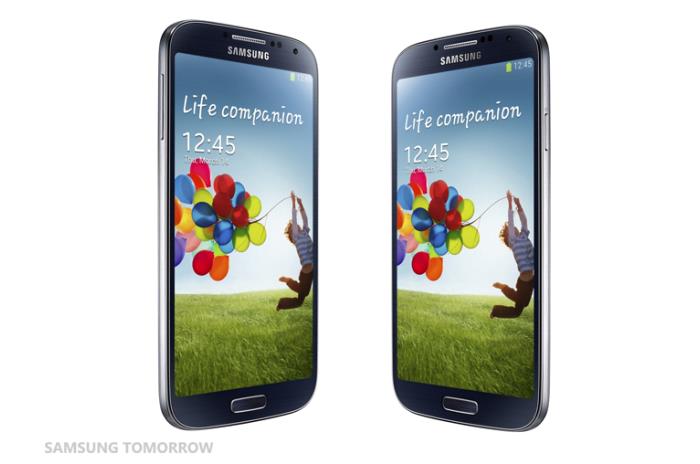 Samsung on Thursday unveiled Galaxy S IV, its flagship Android smartphone, at an event in New York. The new phone, which is powered by the latest version of Android calledJelly Bean and next-generation hardware, will compete against Apple iPhone, HTC One, Nokia Lumia 920, Sony Xperia Z and other high-end smartphones that will be launched later in the year. Currently, Samsung has not announced any price.
"We've taken technology and innovation to help us get closer to what matters in life. We will imagine the possibilities, explore a new direction, and listen to you, to help us understand what a smartphone should provide in our lives," said J K Shin, who heads Samsung Electronics.
The phone, which has been launched with tagline 'Life Companion', will be available in several markets across the world by the end of April. While so far there is no official word from Samsung about the launch in India, it is expected that India will be among the first batch of countries to get the device. Samsung usually launches Galaxy S devices in India within weeks of the global launch and according to sources this time too the plan is same.
The price of the device is likely to differ from country to country. In India it may cost around Rs 40,000 in the market considering Galaxy S III sells for around Rs 28,000 and Galaxy Note II has a market price of around Rs 34,000.
While hardware has always been a focus of Samsung, on this occasion the company has extensively focused on the software. Galaxy S IV is powered by Android 4.2, the latest version of the mobile operating system but uses Samsung's proprietary TouchWiz user interface. In terms of look, TouchWiz doesn't compare very well to the stock user interface in Android. But it has some unique features that Samsung hopes will woo customers.
The most important of these features is gesture-based control, which allows a user to perform several tasks on the phone without touching the screen. With the help of the front camera, Samsung allows users to perform many 'smart' functions even if they don't touch the device. A prime example of smart gesture is 'smart pause' which pauses videos automatically if a user looks away from the screen. It resumes the video once the users again looks at the phone. Similarly, users can scroll down on to a web page while reading an article by simply swiping their hand from up to down in air. They don't need to touch the screen.
Among other important software features are Dual Mode, which allows simultaneous use of rear and front camera for video capture, and an inbuilt translator.
Galaxy S IV is a flagship phone that is going be in the market for at least one year. To make sure that it doesn't get obsolete soon, Samsung has packed it with the top-of-the-line hardware. On paper, it is the world's fastest smartphone currently and is expected to retain this crown, at least until phones powered by Nvidia's Tegra 4 hit the market later this year.
Galaxy S IV is powered by Exynos 5410 processor. It has eight cores with four of them being the high-performance cores based on A15 architecture from ARM, a British company. These cores run at 1.8GHz. The other four cores, which are slower – 1.2GHz – but more power efficient, are based on A7 architecture. The graphics part of the processing chip uses three cores of PowerVR 544. The phone has 2GB DDR3 RAM. It sports a 4.99-inch SuperAMOLED screen with FullHD (1920×1080 pixels) resolution. Its primary camera can shoot images in 13 mega pixels while the front camera has a maximum resolution of two mega pixels. Two cameras are capable of recording FullHD videos.
As far as internal storage is concerned, the phone will come in three variants: 16GB, 32GB and 64GB. The phone also supports a microSD card of up to 64GB. Battery capacity of the device has been rated at 2600 mAh. It weighs 130 grams.
For Samsung, the Galaxy S IV is a crucial launch in its battle against Apple. For years, Apple has managed to keep iPhone ahead of the pack but Galaxy S series phones are slowly catching up. The last phone in this series Galaxy S III, though failing to beat iPhone 5 in overall sales, almost matched the Apple offering in terms of features and performance.
According to IDC, Samsung led the list of top smartphone makers in 2012 with a market share of around 30%. Apple was second with the market share of around 19%. However, in terms of revenue and profit from smartphones, Apple was ahead of Samsung.