Browsing articles tagged with " SOCIAL MEDIA"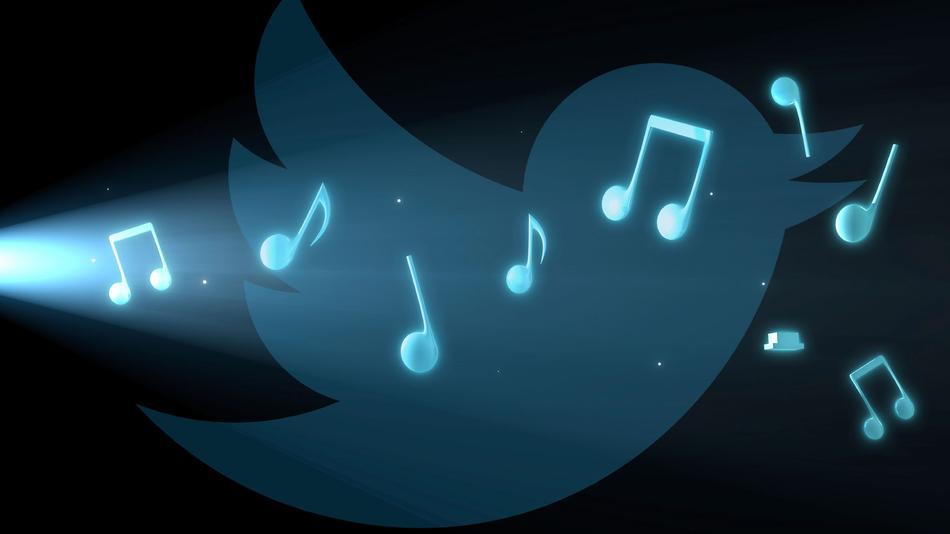 Get ready to rock. Twitter is about to launch its long-rumored standalone music app Friday, according to a report.
The app's existence was rapidly becoming one of the worst-kept secrets in social media, especially after American Idol host Ryan Seacrest randomly tweeted about its existence earlier Thursday.
As soon as Seacrest did that, the social music startup We Are Hunted tweeted back at him — and then immediately announced it had been acquired by Twitter. (Another poorly kept secret, this acquisition likely occurred last year and was revealed by CNET last month.)
When we asked Twitter whether the app existed, they pointed us — rather meaningfully — to theWe Are Hunted announcement. Now AllThingsD is reporting that the music app will launch Friday, citing sources familiar with the matter.
We Are Hunted focused on the top trending music on social media, and the Twitter Music app will likely do the same — plus suggest what other tunes you might like based on what you've listened to, and allow you to buy tracks via iTunes.
A streaming-only service, it will feature Soundcloud clips you can listen to from within the app and music videos from Vevo, according to AllThingsD. CNET previous reported that the app would be divided into four sections, including "#NowPlaying", and that a Twitter account would not be necessary to use it.
What we don't have a lot of details on is what platform the app is launching on. CNET's report said it would be iOS only; AllThingsD's sources don't specify.
Will this be one more app that Android users have to wait more months to experience? Would you download it? Let us know in the comments.
Image courtesy iStockphoto, mstay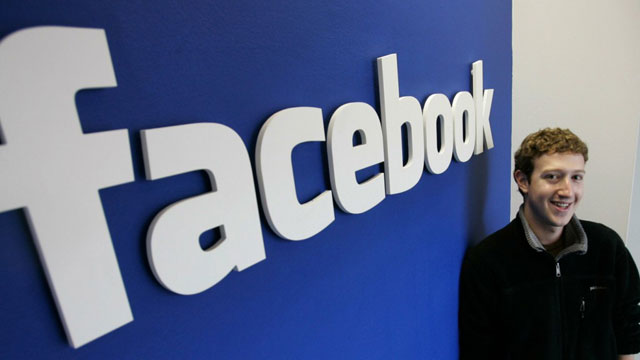 Facebook sent out invitations to press Thursday for an Android event to be held at its Menlo Park campus next week.
The event invitation simply invited press to "Come See Our New Home on Android," with no further description of what's in store.
Early rumors speculate that the announcement may be the long-rumored "Facebook Phone," a handset created through a partnership with HTC that would run a modified version of Android with deep Facebook integration.
During an interview late last year, however, CEO Mark Zuckerberg indicated that a phone has "always been the wrong strategy" for Facebook, making a "Facebook Phone" announcement, at least in the hardware sense, seem pretty unlikely.
"Let's say we build a phone," he said in September. "We're not, but if we did, we could maybe get 10 to 20 million people to use it … It doesn't move the needle for us."
"The strategy we have is different from every other tech company [like Apple] that's building their own hardware system — we're going in the opposite direction."
At the time he indicated that the company wanted to "build a system, which is as deeply as possible integrated into every major device people want to use."
That system, or a new part of it, may be what we see next Thursday.
What do you think Facebook is announcing next week? let us know your thoughts in the comments.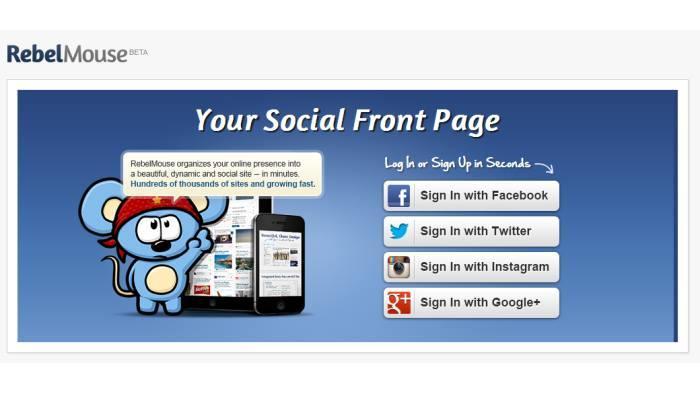 Have you heard about RebelMouse, the social media aggregator — or "social front page" — created by former Huffington Post CTO Paul Berry?
Based on the idea that people's personal websites are often neglected, RebelMouse takes your social presence across the major networks and organizes it into what it calls a "beautiful, dynamic and social site."
Let us know in the comments below if you're using RebelMouse and what you think of it.
Image courtesy of Flickr, techne